How to Login to the ISS Portal
Step By Step Instructions
Logging in is a simple 3 step process. In order to start, you'll need to go to the ISS Portal website. On your device's web browser, go to the address bar and type in "portal.issny.org" or click on the link here: https://portal.issny.org/
1. At the PORTAL LOGIN page, enter your email address and your password. Then click LOGIN .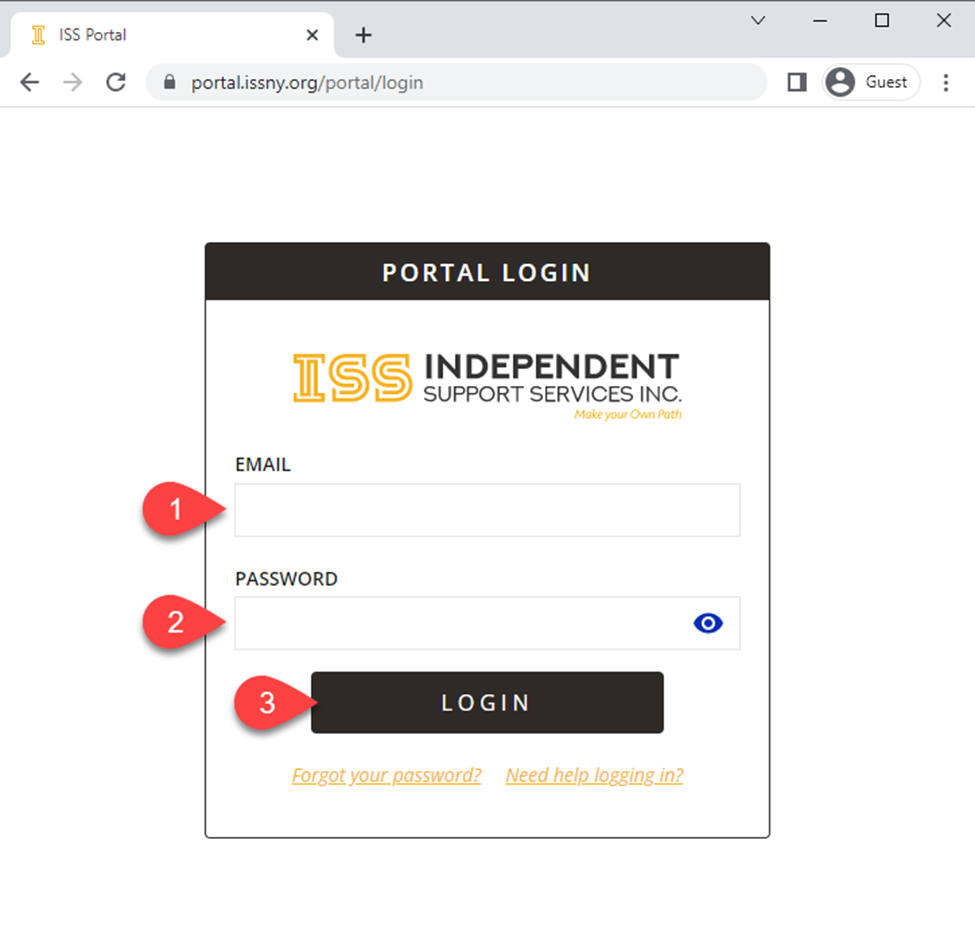 2. If the login information was correct, you will be taken to the TWO-FACTOR INFORMATION page. Here you can choose whether you'd like your One-Time Passcode (OTP) delivered to you via EMAIL or TEXT message. Click on the option you prefer and allow up to 5 minutes for delivery to your phone or email address.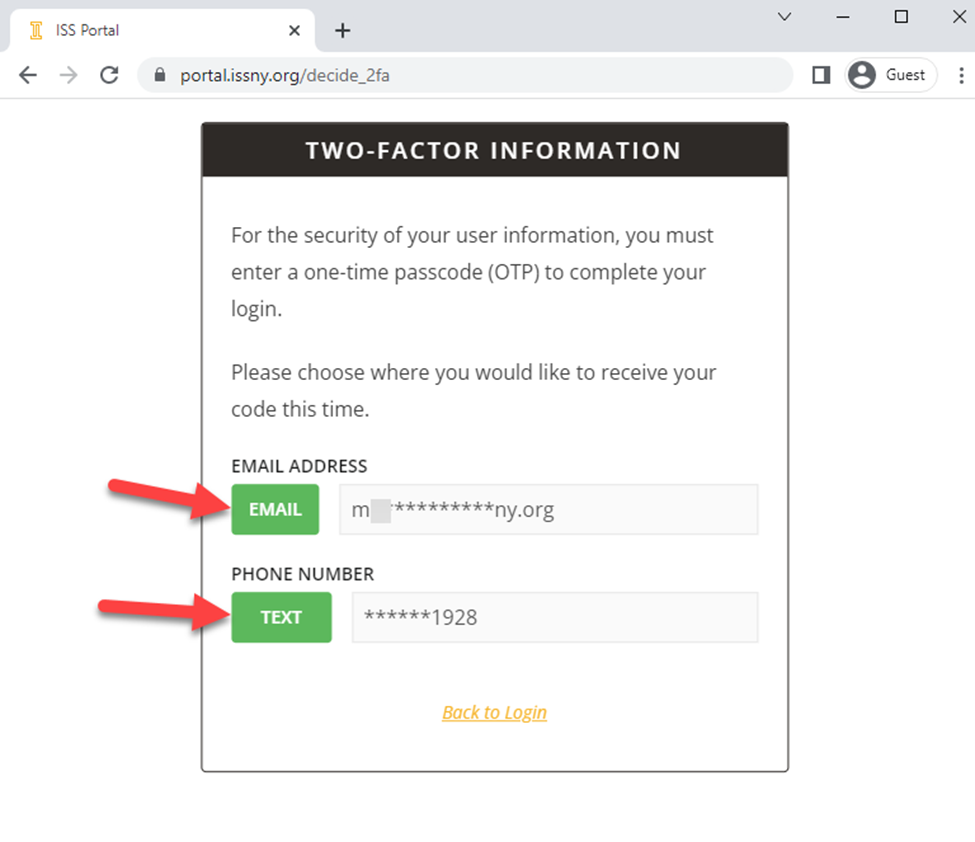 Information provided in the screenshot is an example
3. Once you choose your OTP delivery method, you will be redirected to the CONFIRM LOGIN page. When you receive your OTP code, enter the 6-digit number into the ONE-TIME PASSCODE field and your homepage will automatically load after the number is typed in.
Keep this webpage open while you're waiting to get your OTP code. Closing the page, clicking "Back to Login", or reloading the page will reset the login process and you'll have to start from step 1 again.
In the example below, I choose the TEXT Option. If you choose EMAIL, you'll get the same message with a passcode.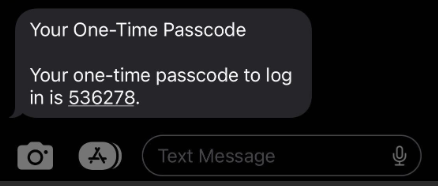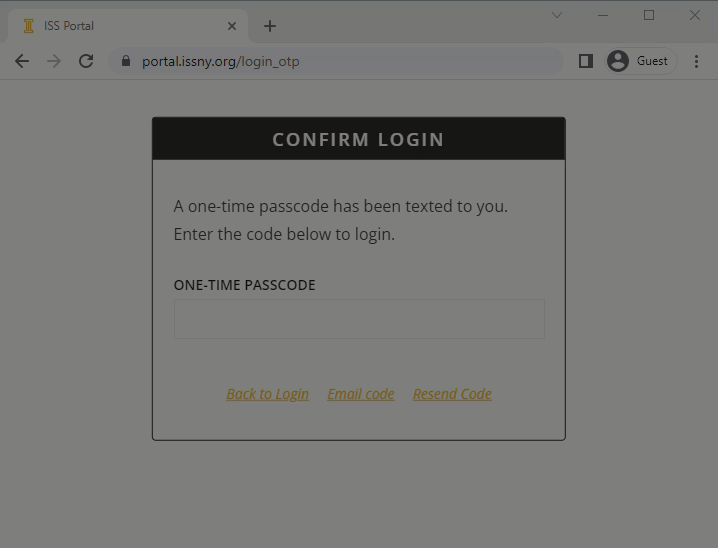 Information provided in the screenshot is an example. Carlos Medina is a demo Participant.
FAQ
What is a web browser?
Your web browser is the application that you use to explore the internet. Common web browsers include Google Chrome, Mozilla Firefox, Safari, etc.
I forgot my login information, how can I reset my credentials?
See our help page at Reset Your Password / Forgot Your Password?
Where can I find more information on the ISS Portal?
Please visit the Portal Best Practices page for the most up to date information regarding everyday use of the ISS Portal. As we continue to update and improve the Portal on a regular basis, this help page is meant to assist our users with the most relevant and useful information available. 
---
Updated 11/8/2023