FAQ
Updated 10/19/2022
How can I reset my password?
At the login page, click on the "Forgot your password?" link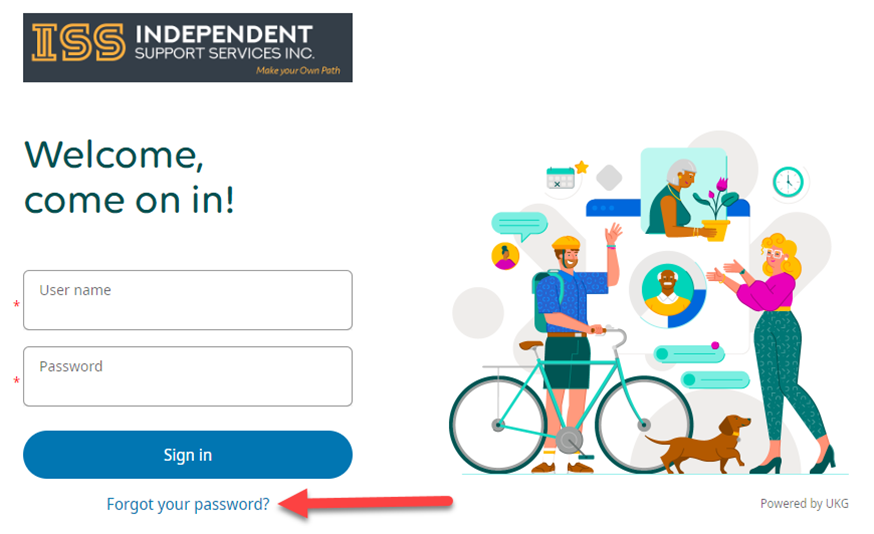 You will then be prompted to enter your User Name. Enter your user name and click "Go". You will then be asked to answer the security questions you made when your account was initially set up. When the security questions are answered correctly, you will be prompted to create a new password.
User Names are created using the staff's first name followed by their last name then "@i". For example, a staff named "Joe Dirt" would be "JoeDirt@i"
If you have further issues with this, please reach out to staffsupport@issny.org
---
Where can I find my Paid Time Off (PTO)?
Accumulated Paid Time Off can be found on your Pay Statement in the Paid Time Off section. To learn how to access your Pay Statement, please see our help page here: How to Check your Pay Statements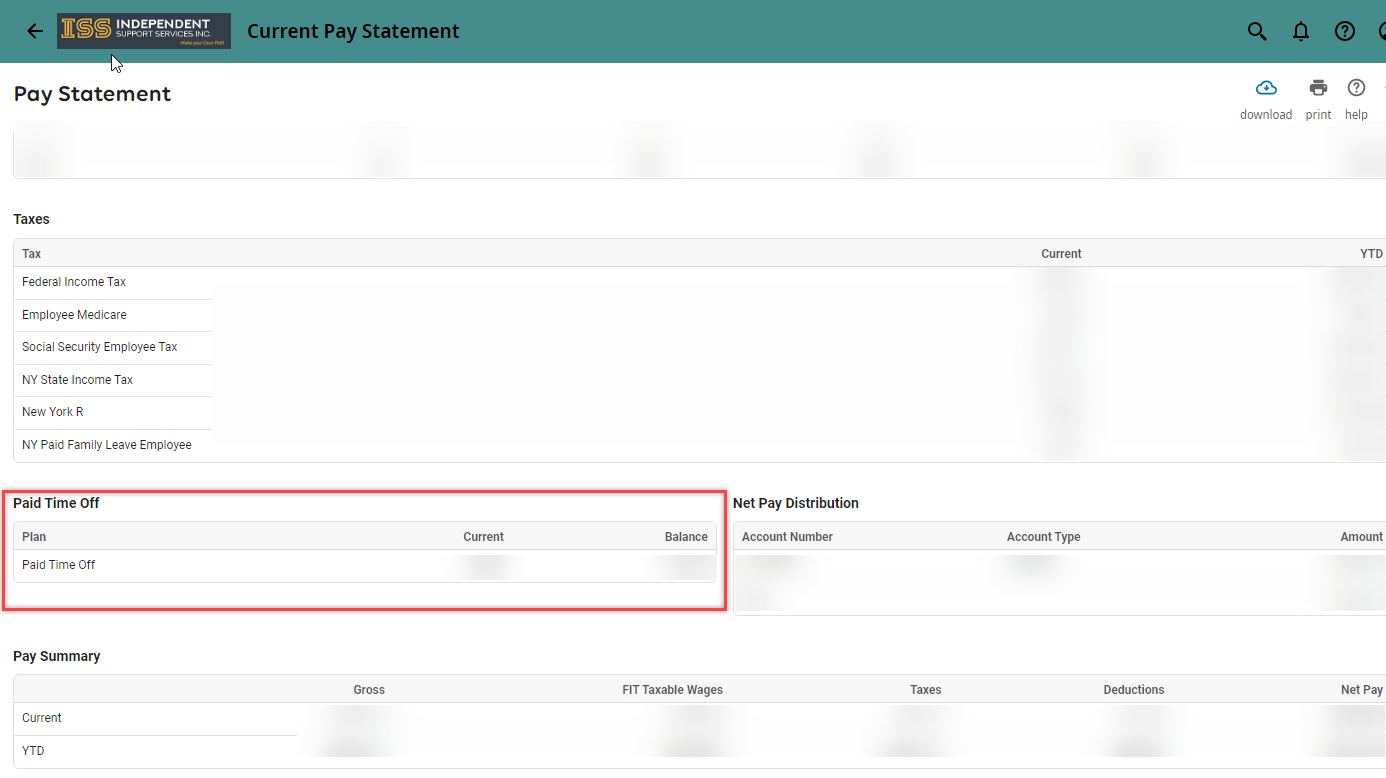 ---