How can I view my previously worked shifts? (Support staff)
You can view all of your previous time under the "My Work" section in the main menu and use the provided filters to narrow your search. You can also use the "My Work" section to view a list of checks, expenses, and timesheets.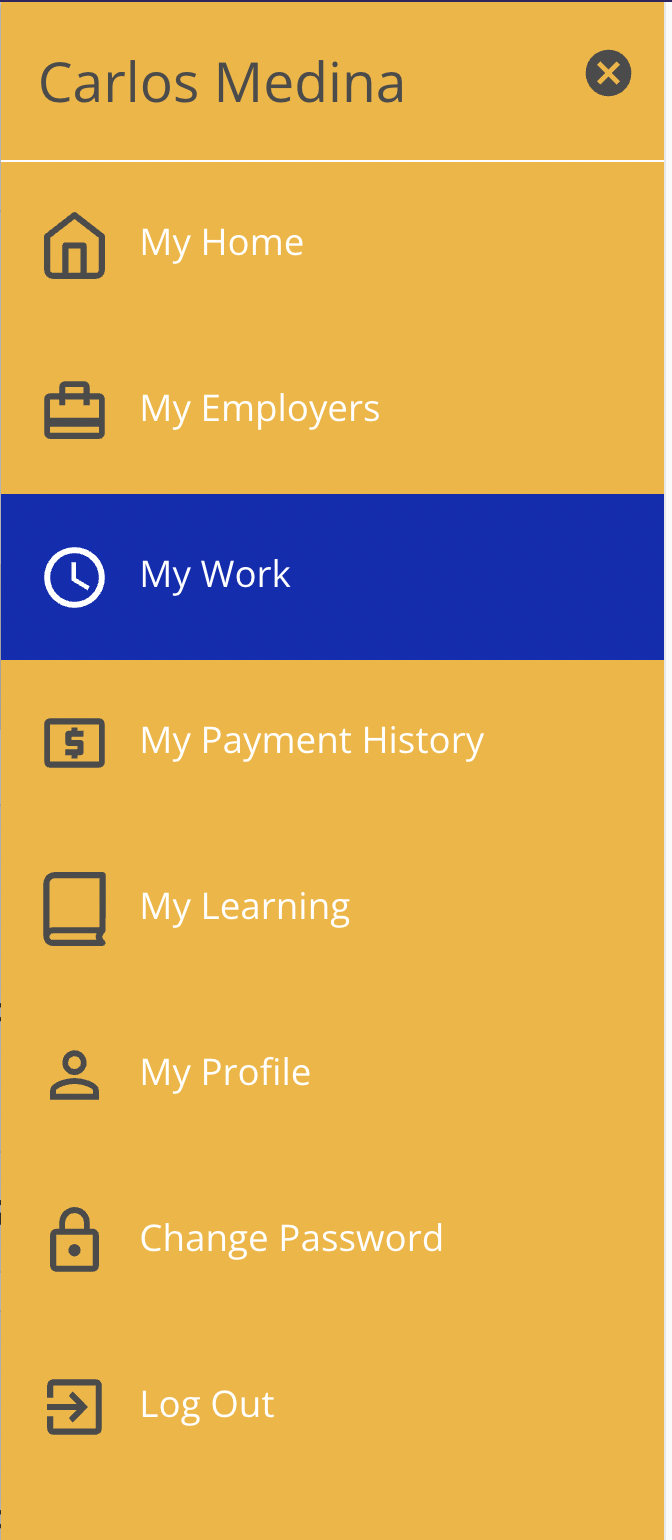 From the My Work page, select the filter and select the desired status. Picking any option other than "Draft" and "Returned," will display shifts that have been previously worked.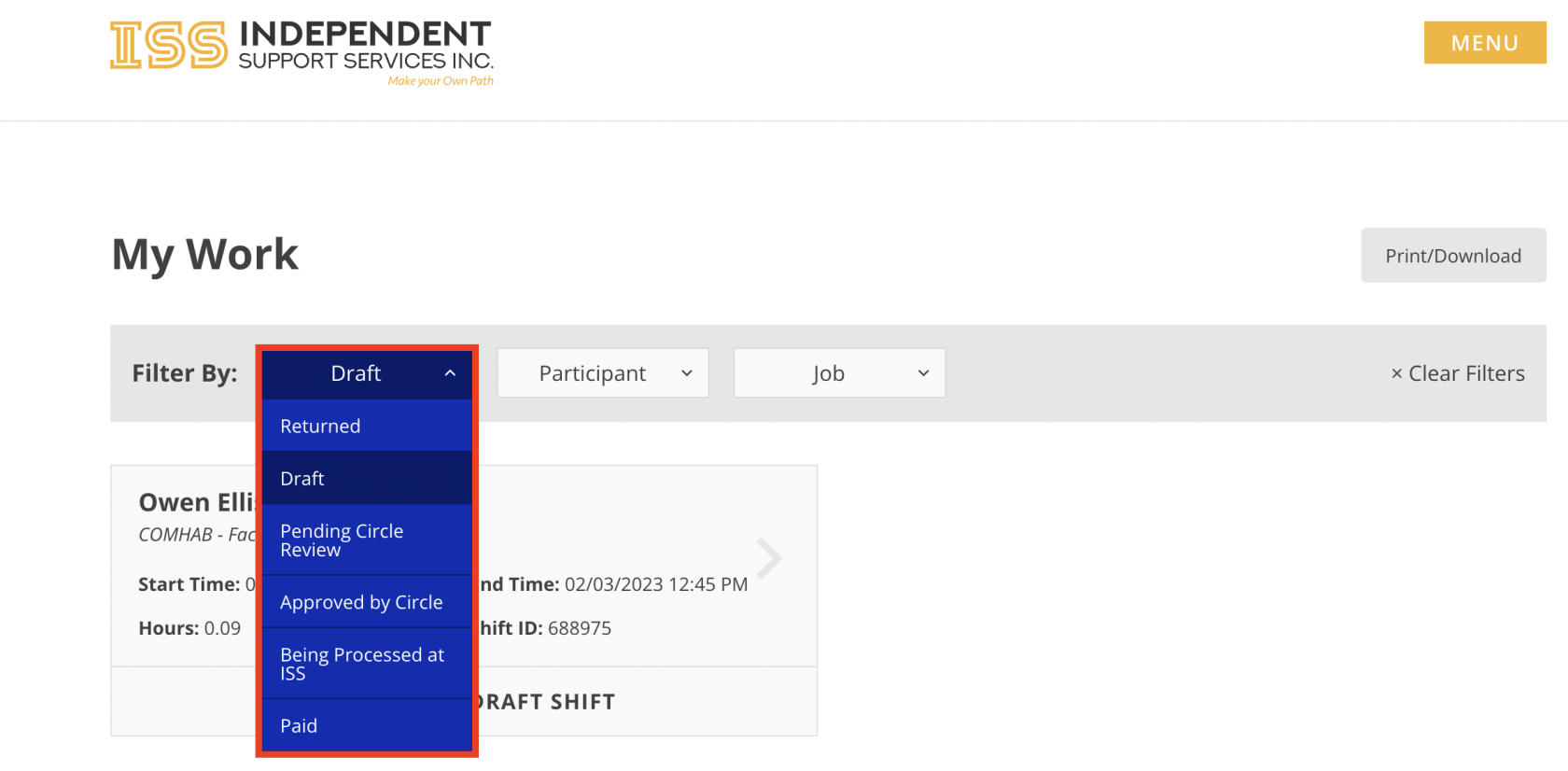 ---
Disclaimer: All names displayed in the above screen shots are fictional characters. No identification with actual persons (living or dead) is intended or should be inferred.
Updated 07/24/23.