Requesting/Submitting Time Off
The 6 types of time off:
PTO (Paid Time Off)
FAPTO (Family Approved Paid Time Off)
Holiday
Bereavement
Jury Duty
VXPAY (Vaccination Paid Time Off)
Time Off can only be submitted two months into the future.
To request or enter time off from eTime:
Choose the participant, the job, fill in a date, fill in the number of hours, select the type of time off, and provide a description. Once completed, click Add.




 If you need to edit the details of the time off request, click the Edit button in the top right, make the desired changes, and then click Update to save the changes. After the details have been verified, enter a comment if applicable and click Submit Shift.






After clicking the Submit Shift button, a confirmation window pops up. Click Submit to finalize and send the shift for circle approval.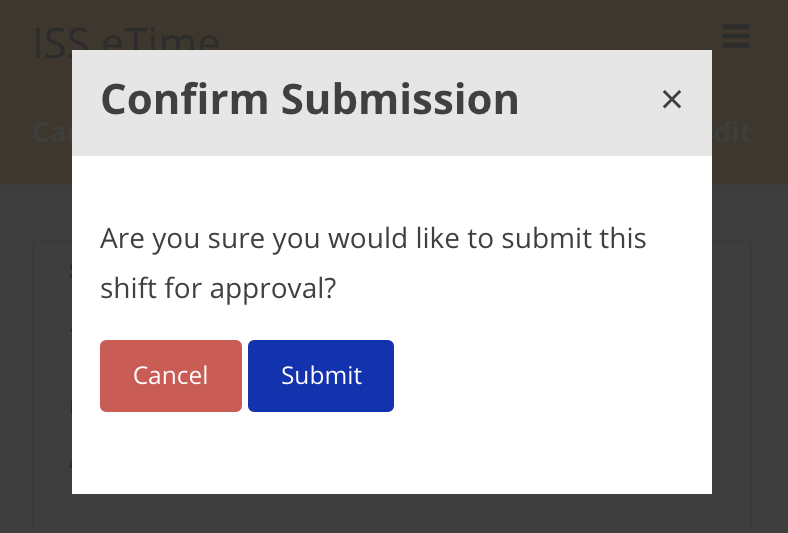 ---
Disclaimer: All names displayed in the above screen shots are fictional characters. No identification with actual persons (living or dead) is intended or should be inferred.
Updated 07/24/23.